Presenter (in English): Carlos Pereira da Cruz
The new 2015 revision of ISO 9001 introduces big changes in the quality management systems, so the purpose of this webinar is to clarify these changes and explain how to fulfill them.
Register for this webinar to learn about:
Main changes in ISO 9001:2015
Required documents for the new ISO 9001
How the transition works with certification bodies
12 steps to handle the transition from ISO 9001:2008 to the 2015 revision
How to resolve the main concerns regarding ISO 9001 implementation
Upcoming Dates/Times:
Wednesday – June 6, 2018
11:00 AM Los Angeles time /
2:00 PM (14:00) New York time /
7:00 PM (19:00) London time /
8:00 PM (20:00) Brussels time /
11:30 PM (23:30) Mumbai time
Duration: 1 hour / Convert to your time zone
Can't wait for the next live webinar? Watch the recording here.
What You Receive:
Training delivered by Carlos Pereira da Cruz, one of the leading experts in ISO 9001
Access to webinar recording
Target Audience:
This training is designed for ISO 9001 and other quality management professionals, including:
Management representatives
Consultants
Auditors
Anyone interested in quality management systems
About the training:
This interactive live online training (via webinar) is designed to enable you to walk away with knowledge on how to make the transition to ISO 9001:2015 and how it affects the organization. This course offers compelling content, downloadable presentation deck and live engagement with an expert consultant with whom you can discuss how to resolve your specific implementation issues. You will experience the training right from your desk, eliminating travel costs and minimizing lost time away from your office.
6 seats already reserved
Presented by: Carlos Pereira da Cruz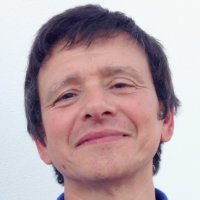 Carlos Pereira da Cruz is the author of several books on ISO 9001, ISO 14001, strategy, and the balanced scorecard. He has more than 30 years of experience both as an external auditor and as a consultant and trainer. In his consulting career, he works with clients from both the manufacturing and service provision industries.
He has an MSc in Chemical Engineering, and is the holder of the following certificates: ISO 9001 Lead Auditor and ISO 14001 Lead Auditor.