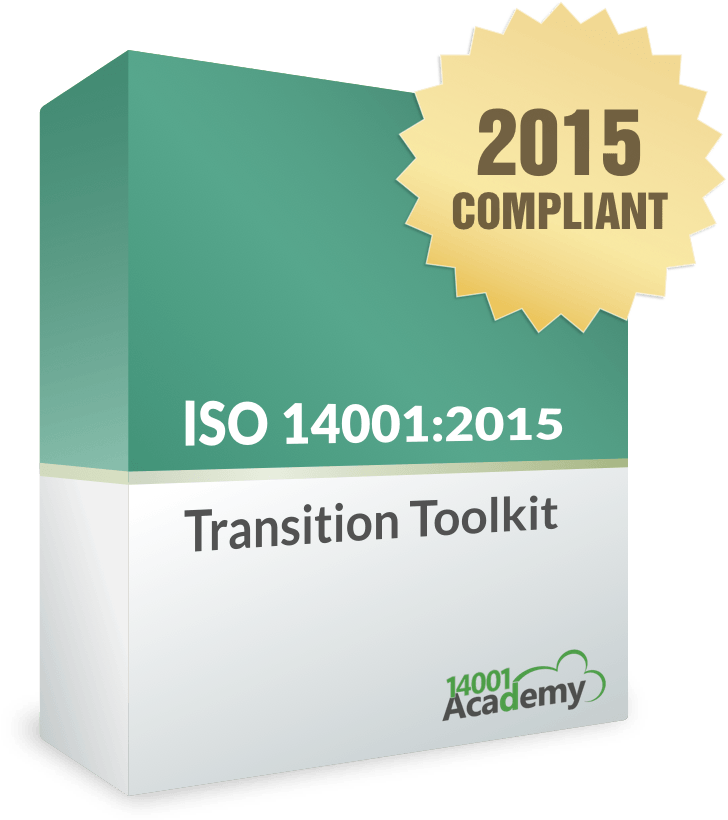 ISO 14001:2015 Transition Toolkit
With our ISO 14001:2015 Transition Toolkit, you can quickly implement the standard all by yourself. The process is easy to understand, and we support you all the way through, allowing you to realize savings of 90% compared to the cost of paying a consultant.
---
Twelve-step transition process from ISO 14001:2004 to 2015 revision
This white paper is intended for companies that have implemented the ISO 14001:2004 revision, and are planning to transition to the 2015 revision. The paper outlines the suggested steps in the process.
Checklist of Mandatory Documentation Required by ISO 14001:2015
This white paper lists all the mandatory documents and records, and also briefly describes how to structure each document. It gives a perfect overview of which documents will be required. It is ideal for all companies that are beginning their EMS implementation.
ISO 14001:2015 Gap Analysis tool
Our free gap analysis tool can help you figure out how much of ISO 14001:2015 you have implemented so far – whether you are just getting started, or nearing the end of your journey.

ISO 14001:2004 vs. 2015 Conversion Tool
This free tool will help you to convert ISO 14001:2004 clauses to the new ISO 14001:2015 clauses. Just select the number of your current clause and find out what kind of changes you need to perform.
ISO 14001:2015 vs. ISO 14001:2004 matrix
This matrix compares all the requirements of the old ISO 14001:2004 and the new ISO 14001:2015. It offers a brief and easy-to-digest explanation of the changes, to help make the transition to the new version as stress-free as possible.
ISO 14001:2015 Online Courses
Take the ISO 14001:2015 courses online at your own pace. You can learn and rehearse completely for free. ISO 14001:2015 Foundations and ISO 14001:2015 Internal Auditor courses are available.