CONFORMIO: ISO 27001 Software for Small Businesses
Reduce the Overhead of Certification | Developed by Top Industry Experts
Conformio was created by the top ISO experts in the world to help you simplify your ISO 27001 compliance effort. We have automated the documentation effort and wrapped it in a step-by-step process to make it easy and fast to obtain your certification. Whether you are new to the standard or a seasoned professional, Conformio lowers your overhead to get certified without an issue.
Reduce Overhead Through Great Tools
Don't Know Where to Start?
Use our step-by-step process to help you know where to start, whom to include, and how to finish quickly. You do not need prior knowledge of the standard to complete the effort. Simply follow the steps until you are ready for the certification audit. You can also see how far along you are in the dashboards, and what is next.
Smart Document Templates
Simply answer a few questions, and the documents will adapt to your specific company needs. Input the information once, and we'll copy it to all the relevant documents for you. You get all of the mandatory documents for certification, as well as optional documents if you want to go further. And these are kept up to date with changes in the standard. Of course, we include a document review and approval process along with version control for easy collaboration with others. You can manage documents directly in Conformio or integrate with Dropbox with our standard integration.
Accelerated Risk Assessment
A large part of the ISO 27001 implementation is doing the risk assessment. We help you complete this without needing to know all of the technical details of the standard itself. Simply select from a pre-defined set of assets, vulnerabilities, and threats (or add your own) to complete the risk assessment. To top it off, we include suggested safeguards to treat your risks to quickly complete the Risk Register.
Say Goodbye to Time-Consuming Work
Reduce manual effort with automatic creation of the key artifacts such as Statement of Applicability, Risk Register, and Internal Audit Checklists. We also automatically drive recurring processes such as risk review, management reviews, and document reviews so that you can track progress and collaborate with your team.
Tasks and Reminders for Your Peace of Mind
Stay on schedule and keep the project moving forward with our automated tasks and reminders. The system will send reminders to the team members to complete their tasks on time and track their progress. Once certified, we keep track of the ongoing effort to stay certified through ongoing tasks and reminders for certification maintenance. We make this simple by integrating with email, Slack, and other tools to match your company's communication style.
Are you a Consultant?
Check out our Conformio for Consultants tool.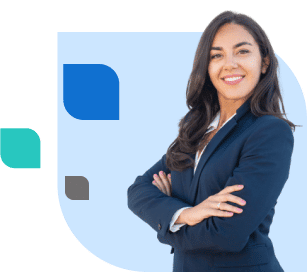 Thousands of Successful Customers
Starter

GET 4 MONTHS FREE, SAVING $500

What you get:

3 user accounts
All mandatory documents
Up to 100 risks in register
Full project management module
Download all documents in PDF

Advanced

GET 4 MONTHS FREE, SAVING $1000

All in Professional plus:

Unlimited user accounts
Security Awareness Training for 50 employees
Pre-audit check with certified expert
Expert consultation (1 hour per month)
Expert document review (1 per month)
3 course exams for free

Professional

GET 4 MONTHS FREE, SAVING $880

All in Starter plus:

5 user accounts
Additional optional documents included
Unlimited risks in register
Security Awareness Training for up to 20 employees
1 course exam for free
Compare all Features
Updated to the ISO 27001:2022 revision
Conformio user accounts included
3 Users
Unlimited
5 Users
Full access to all modules and document wizards
Mandatory documents for the ISO 27001 certification editable through Conformio
Non-mandatory documents for the ISO 27001 certification editable through Conformio
Clear Desk and Clear Screen Policy
Bring Your Own Device Policy
Mobile Device and Teleworking Policy
Password Policy
Policy on the Use of Encryption
Disposal and Destruction Policy
Procedures for Working in Secure Areas
Change Management Policy
Backup Policy
Information Transfer Policy
Information Classification Policy
Specification of information systems requirements
Security clauses for suppliers and partners
Confidentiality Statement

Up to 100 risks
Unlimited
Unlimited
Automated tasks and reminders to maintain ISO 27001 certification
Download all ISO 27001 documents as PDFs
Integration with Slack and Dropbox
Security awareness training for employees
Short videos covering the most common security and compliance topics that raise the awareness of all your employees. You will be able to choose which awareness sessions you want in the training, and you can monitor the progress and success of each employee.
Up to 50 users (contact for additional seats)
Up to 20 users
One-on-one consultations with an certified ISO 27001 expert
1 hour per month
1 hour in total
1 document per month
1 document in total
Pre-audit check with an ISO 27001-certified expert
2-hour call
An expert checks the most important items the certification auditor will be looking for.
Gift with yearly subscription only
ISO 27001 Foundations Course
(2 certificates)
ISO 27001 Internal Auditor Course
(1 certificate)
ISO 27001 Foundations Course
(1 certificate)
Frequently Asked Questions
Check answers to our most asked questions.
Schedule a Demo
Need some help? Contact us now. We respond quickly.