Become a Leading Expert to Serve More Clients
Whether you want to learn the basics, or need to get advanced know-how, this is your home for ISO 27001, ISO 22301, ISO 9001, ISO 14001, ISO 13485, EU MDR, EU GDPR, ISO 45001, ISO 17025, IATF 16949, AS9100, ITIL, and ISO 20000 expert knowledge.
We are the first and only source of compliance knowledge: There are no other places like Advisera's Knowledgebase.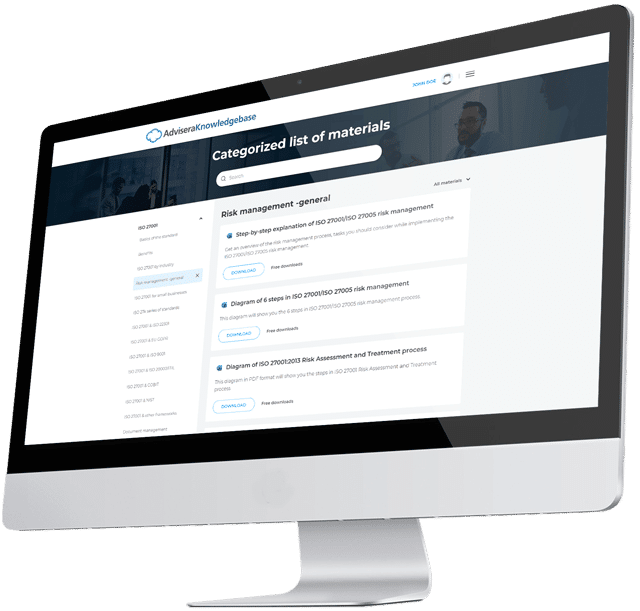 All the Materials You Need, Only a Few Clicks Away
All the materials that you need to start getting new clients in one place.
Materials structured by standard/regulation and key topics;
Access to 500+ templates from Advisera's world-leading documentation toolkits;
Pick materials that suit your needs: books, courses, webinars, articles, free downloads, templates, tools, & more.
Personalized Expert Support
The consulting business doesn't have to be lonely: Get help from Advisera's top experts in the industry.
Live expert support: Set up a call via Skype, phone, or any other method convenient for you;
Get a detailed answer from our experts though e-mail.
Follow conversations at the Expert Advice Community.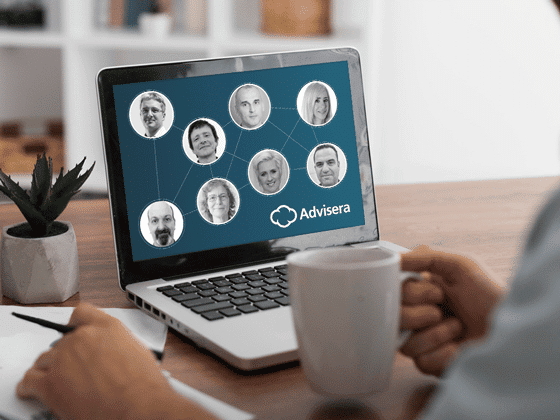 Hands-On Trainings With Real-Life Examples
You thought learning about new standards and consultant techniques is difficult? It is not – you will be able to implement a variety of new standards for your client, not only a few. The trainings cover various topics, for example:
How to find new clients, how to pitch them, and how much to charge
How to work with specific industries, how to organize a project, and how to address resistance to change
Basic and advanced trainings about various standards and regulations, with lots of practical examples and interactive exercises
Access the list of over 1000 materials categorized by standard and by topic
Ask questions in the Expert Advice Community - access to private forums
Download from the list of over 500 documentation templates from Advisera's toolkits and books on ISO standards
2
templates/books per month
4
templates/books per month
Get attendance certificates from webinars
Discount on Advisera products
Subscription-based products are excluded from the discount
Participate in live virtual trainings
Attend the Lead Auditor or Lead implementer course
1
certification per year
(with annual payment)
One-on-one consultation with Advisera's lead expert
1
hour of consultation per month
Frequently Asked Questions
Didn't find the answer? Check out our FAQs. This easy-to-use section will help you to find answers to the most-asked questions.
Schedule a Free Presentation
Need some help? Contact us now. We respond quickly.