Use Advisera Course Materials to Deliver Trainings to Your Clients
A powerful tool for all consultants: complete learning management system along with Advisera training content to empower you to run high-quality trainings for your clients.
The Learning Management System for ISO Consultants
Access to a Complete Suite of Advisera Training Materials
Gain access to hundreds of Advisera training materials for ISO 27001, ISO 9001, ISO 14001, ISO 13485, ISO 45001, ISO 17025, ISO 2000, ITIL, EU GDPR, EU MDR, AS9100, IATF 16949, and security awareness in various formats such as video, PowerPoint, and Word, which you can use as they are or easily combine with your own training materials.
Save Time and Money
No need to spend time and lose money on developing the entire course; you can just reuse some of the Advisera materials and add your own to provide a best-in-class training experience for your clients. The system does everything for you, and all the emails and messages are automatic.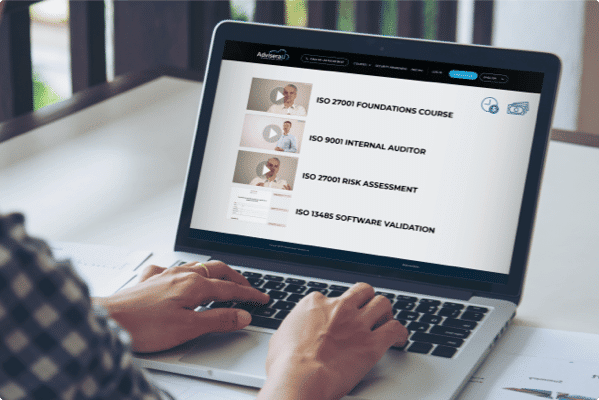 Have Your Clients Prepared for the Training
Define a complete course curriculum unique for each of your clients, assign them homework and study materials that they will need to complete before the actual training, and track their progress.
Enhance Your Live Virtual Training
When you deliver online training to a student or a group of students, you can integrate the training solution with your Zoom, MS Teams, or GoTo Meeting account and have everything in one platform for easier sharing of materials and tracking the students' progress.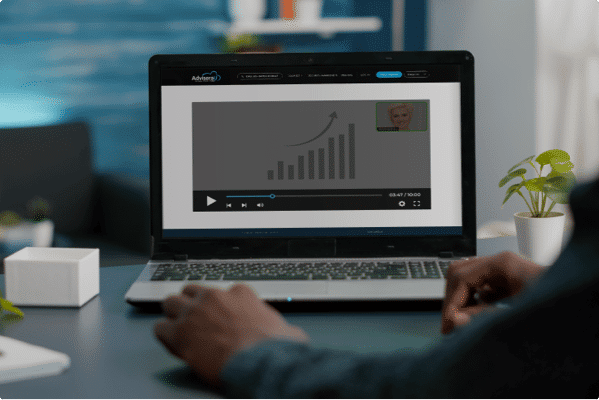 0
Each additional student US$ 10 /month
30
Each additional student US$ 5 /month
100
Each additional student US$ 5 /month
Learning management system with access to over 20 of Advisera's ISO and GDPR courses to use with your clients
Upload your own training materials in any format (document, PowerPoint presentation, picture, video, etc.)
Create a training program with a flexible schedule and track students' progress
Automatic scheduling of new trainings and sending email invitations to students
Integration with Zoom, MS Teams, GoTo Meeting
Display your logo on the learning management system

Option to remove Advisera's logo

Option to remove Advisera's logo
Editable home page of your learning website and landing pages for your training videos so that you can sell courses to anyone on the Internet
Advisera's special materials and templates to use with your clients
Frequently Asked Questions
Didn't find the answer? Check out our FAQs. This easy-to-use section will help you to find answers to the most-asked questions.
Schedule a Free Presentation
Need some help? Contact us now. We respond quickly.