About the training:
This live, interactive online training (via webinar) is designed to enable you to walk away with knowledge about the steps in an ISO 9001 implementation and how to ensure the success of the implementation project. This course offers compelling content, a downloadable presentation deck, and live engagement with an expert consultant with whom you can discuss how to resolve your specific implementation issues. You will experience the training right from your desk, eliminating travel costs and minimizing lost time away from your office.
Presented by: Iciar Gallo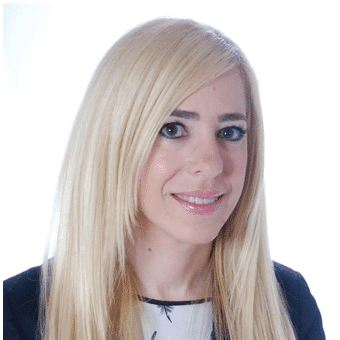 Iciar Gallo has more than 10 years of experience in business consulting, including a number of management systems such as ISO 14001 and ISO 9001. She has worked for several international companies and prestigious universities not only in Spain, but also in Panama, Venezuela, England, and more recently in the USA, where she led an important project during 2014-2015. She has also worked as a teacher of several courses on environmental standards at AENOR.
Iciar holds a Masters Degree in Environmental Management and Control from the Technical University of Madrid and is certified as an internal auditor of ISO 9001 and ISO 14001.