ISO 13485 Lead Implementer Course
Online self-paced + live online workshop
This free ISO 13485 Lead Implementer course will teach you how to become an independent consultant or practitioner for the implementation of a medical device QMS using the ISO 13485 standard, and how to build your consultant business.

After passing the exam, you will receive a certificate, accredited by ASIC, which proves your expertise as an ISO 13485 Implementer and enhances your consulting practice, as most organizations seek out certified consultants.

This ISO 13485 Lead Implementer training is divided into three parts:

A video library: includes lessons and practical information about the standard and how to implement ISO 13485 in your company or at your client
An interactive workshop: helps you practice the concepts necessary for implementing ISO 13485 guided by our top experts
Certification exam: upon successful completion of the ISO 13485 Lead Implementer exam, you will get a certificate and a badge for your LinkedIn profile to highlight your qualifications

Who should attend:

Project and quality managers involved in ISO 13485 implementation
Novice consultants seeking to learn new expertise
Experienced consultants needing proof of their competence in ISO 13485 implementation

Prerequisites:

There are no prerequisites to attend this course.

Introduction

Introduction to the course

Module 1 - Introduction to ISO 13485

Introduction & suggested reading

What is ISO 13485:2016?

What is the QMS?

Why is ISO 13485:2016 important?

What is the structure of ISO 13485?

Key principles of quality management

Key interested parties in ISO 13485

Implementing ISO 13485 using The Plan Do Check Act Process

The ISO 13485 Project

Certification FAQs

Recap quiz

Module 2 - Management and Supporting Processes

Introduction & suggested reading

What is a process?

Top management commitment (clauses 5.1 and 5.2)

Quality Policy and objectives (clauses 5.3 and 5.4)

Roles and responsibilities (clause 5.5)

Management review (clause 5.6)

Documentation process (clauses 4.1 and 4.2)

Quality Manual (clause 4.2.2)

Medical Device File (clause 4.2.3)

Handling the QMS documentation (clause 4.2.4)

Records for the QMS (clause 4.2.5)

Importance of Resources management process (clause 6.1)

Managing human resources (clause 6.2)

Managing infrastructure resources (clause 6.3)

Managing work environment (clause 6.4.1)

Managing contamination (clause 6.4.2)

Managing monitoring and measuring equipment (clause 7.6)

Related documentation

Recap quiz

Module 3 - Product Realization Planning, Contract Review, and Design & Development

Introduction & suggested reading

Planning of Product Realization (clause 7.1)

Example of planning Product Realization

Overview of Customer-Related processes (clause 7.2.1)

Review of a contract or customer purchase order (clause 7.2.2)

Communication methods for the Customer-Related processes (clause 7.2.3)

Design and development overview (clause 7.3.1)

Planning for design and development (clause 7.3.2)

Design and development inputs (clause 7.3.3)

Design and development outputs (clause 7.3.4 and 7.3.5)

Design and development verification and validation (clause 7.3.6 and 7.3.7)

Design and development transfer to production (clause 7.3.8)

Control of design and development changes (clauses 7.3.9, 7.3.10)

Related documentation

Recap quiz

Module 4 - Purchasing, Production, and Service Provision

Introduction & suggested reading

Purchasing overview (clause 7.4)

Vendor Evaluation and performance (clause 7.4.1)

Purchasing information and verification of product (clauses 7.4.2 and 7.4.3)

Production and service provision overview (clause 7.5.1)

Qualification of your infrastructure (clauses 7.5.3 and 7.5.6)

Validation of processes (clauses 7.5.6 and 7.5.7)

Labeling and packaging (clause 7.5.11)

Cleanliness of product (clauses 7.5.2 and 7.5.5)

Identification and traceability (clauses 7.5.8 and 7.5.9)

Customer property and preservation (clauses 7.5.10 and 7.5.11)

Post-delivery processes (clauses 7.5.3 and 7.5.4)

Related documentation

Recap quiz

Module 5 - Measurement, Analysis, and Improvement

Introduction & suggested reading

Monitoring and measuring overview (clause 8.1)

Monitoring and measurement of products (clause 8.2.6)

Monitoring and measurement of processes (clause 8.2.5)

Feedback (clause 8.2.1)

Complaint handling (clause 8.2.2)

Reporting to regulatory authorities (clause 8.2.3)

Internal audits (clause 8.2.4)

Control of non-conforming product (clause 8.3)

Analysis of data (clause 8.4)

Improvement (clause 8.5.1)

Corrective actions (clause 8.5.2)

Preventive actions (clause 8.5.3)

Related documentation

Recap quiz

Module 6 - Getting the Project Approved

Introduction & suggested reading

What is your situation?

For consultants: Get more sales meetings with prospects

How to get the interest of top management in your project?

How to present the project

Other techniques for presenting the project

For consultants: Writing a great proposal

Recap quiz

Module 7 - Prepare for the Implementation

Introduction & suggested reading

Define the scope of the project

Key stages of the project

Tips for project management

Estimating the project

Communication

Use of tools

Define roles and responsibilities

Project manager beware

Project documentation

Write a Project Plan

Kick-off meeting

Recap quiz

Module 8 - Implementation of a Management System

Introduction & suggested reading

Executing the project work

Work assignment

Managing work assignments and resources

Enabling smooth project execution

Gathering information and recommending changes

Introducing documentation and changes in day-to-day use

Overcoming the resistance to change

Recap quiz

Module 9 - Monitor, Control and Completing the Project

Introduction & suggested reading

Verifying and issuing a status report

Communication about the project status

Monitor and control meeting

Internal audit

Management review purpose

Management review preparation and execution

Acceptance and implementation closure

Recap quiz

Module 10 - Taking the Organization for the Certification

Introduction & suggested reading

Go for certification or not?

Choose a certification body

Certification process

Stage 1 and Stage 2 audits

Prepare the certification audit

Logistics of the certification audit

Preparing your people for the certification audit

What to expect from the certification auditors

After the certification audit

Recap quiz

Module 11 - Maintaining the Certification

Introduction & suggested reading

Keeping the certification

Improving the management system

Top management leadership and example

Keep the management system updated

Until the next surveillance audit

What is the surveillance audit

Recap quiz

Instructions for taking the exam and obtaining the certificate

Advisera's courses are accredited by ASIC

ASIC is one of the world's largest international accreditation agencies for schools, colleges, universities, and online learning providers. Based in the UK, this government-approved quality assurance body is recognized globally, with more than 400 providers accredited in over 65 countries.

Why Advisera chose ASIC

Advisera chose ASIC accreditation because it is focused primarily on leading universities and online training organizations. When compared to other accreditation bodies, it has the largest portfolio of higher education organizations, as well as distance education providers.

About the ISO 13485 Lead Implementer online training

How do I purchase exams for several people?

We have prepared a discount if you purchase certificates for more than one student at once. Do not hesitate to contact us at sales@advisera.com to find out the prices.

Are the ISO 13485 Lead Implementer course and certificate accredited?

Yes, both the course and the certificate are accredited by ASIC, an internationally renowned quality standard for schools, colleges, universities, and online learning providers. This accreditation provides additional credibility for the quality of Advisera's courses and ensures that the certificate is globally recognized.

What is the deadline for attending the video lectures?

There is no time limit, so you can take as long as you need to watch the video lectures. We do, however, recommend that you watch them all within three to four weeks so that you get the most benefit from them.

What is needed to access the ISO 13485 Lead Implementer online course?

All you need to access the course is your PC, Mac, or mobile device; any major browser (Chrome, Firefox, Internet Explorer, Safari, etc.); and a broadband Internet connection. And, of course, enough available time to devote to the course.

What do I need to know before attending the course?

You don't need any prior knowledge or experience in the implementation of ISO 13485 – this course was designed so that a beginner to these topics will understand it.

How do I participate in the workshop?

To participate in the online workshop, we will send you a special link to connect to Zoom. All you need is a computer with a microphone, speakers, and web camera. We recommend that you have the web camera on during the workshop for an enhanced learning experience.

Are there prerequisites for attending the workshop?

Completion of all of the video lessons is the only prerequisite.

How do I get certified as ISO 13485 Lead Implementer?

It's simple:

Watch complete videos of all of the lessons, and answer all of the practice exams.
Attend the workshop.
Pass the online exam.

When will I receive the certificate for the ISO 13485 Lead Implementer course?

After watching all of the video lessons and completing the workshop, you may take the ISO 13485 Lead Implementer certification exam. If you earn a passing score, you will be issued the certificate. Please note that during the exam, an online proctoring service will verify your identity and ensure that you take the exam without assistance. Click here to learn more about our online proctoring service.

About the ISO 13485 Lead Implementer exam

What does it take to pass the exam and earn the certificate?

The course materials (video lectures, quizzes, reading materials, practice exams, and other resources) are all you need to successfully pass the certification exam and receive your ISO 13485 Lead Implementer certificate.

How many questions are on the exam?

There are a total of 55 questions on the exam; some of them are True/False questions, while the others are multiple-choice questions, and all correctly answered questions are worth 1 mark.

How much time is allowed for the exam?

The time allowed to answer all the questions on the exam is 90 minutes. However, please reserve an additional 15 minutes of your time for a system check up before you start the exam session.

In which language is the ISO 13485 Lead Implementer exam?

Where will I take the examination?

The certification exam can be taken online, from anywhere. To make this possible, we employ an online proctoring service. Click here to learn more.
Online course
Workshop and certificate
1-day online workshop
Accredited course
Course script
Access to practice exam
Exam retake
Exam submitted
We are reviewing your results. In a few days, the exam results will be available here. We will also send you an email with the results of the exam.
Access Practice Exam
About practice exam
Access practice exam to check your knowledge and prepare yourself for the certification exam
About certificate on Linkedin
Once you click this button the information about your certificate will be displayed automatically in your LinkedIn profile.
Exam failed
Unfortunatly, you did not pass the exam.
Please expect an email from exams@proctorexam.com titled "Please register for your exam." This email will usually arrive within one business day of purchase.
Your time slot for the exam will be open right after your complete the system check. You will be able to enter the session the moment you click on the link from the email titled "You are now ready to take your exam" as seen here.
Please contact us at support@advisera.com if you need our help.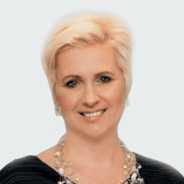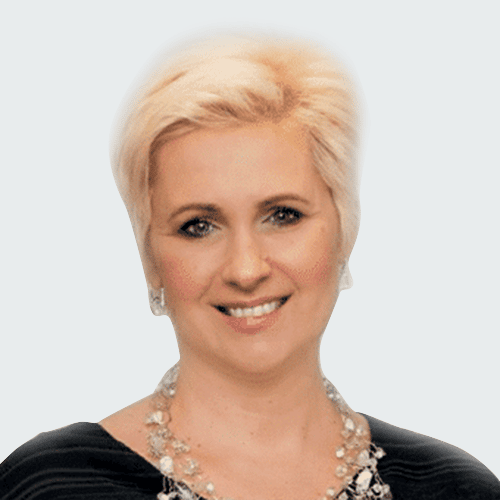 Kristina Zvonar Brkic
ISO 13485 Expert
Kristina Zvonar Brkic is an experienced consultant, auditor, assessor, and trainer for ISO 13485 and EU MDR. She runs a thriving ISO 13485 consulting practice and helps companies and consultants to build their businesses. In her career, she also worked as an ISO 9001 and ISO 22716 consultant and lead auditor, and auditor and assessor for MDD.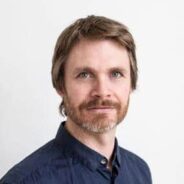 Garry Cornell
ISO Consultant, Trainer, and Auditor
Garry Cornell has more than 25 years of global experience as a senior manager, certification auditor, and consultant, helping a wide range of businesses in their implementations of ISO 14001, ISO 45001, and ISO 50001. He has developed various courses and is the author of several books on auditing techniques and ISO 14001. He is a member of the Institute of Environmental Management and Assessment.
Why Advisera ISO 13485 Lead Implementer Course?
Free unlimited access to the entire course
Globally recognized accreditation by ASIC
Expert support from Advisera's top experts
400 students have attended this course already
Related Trainings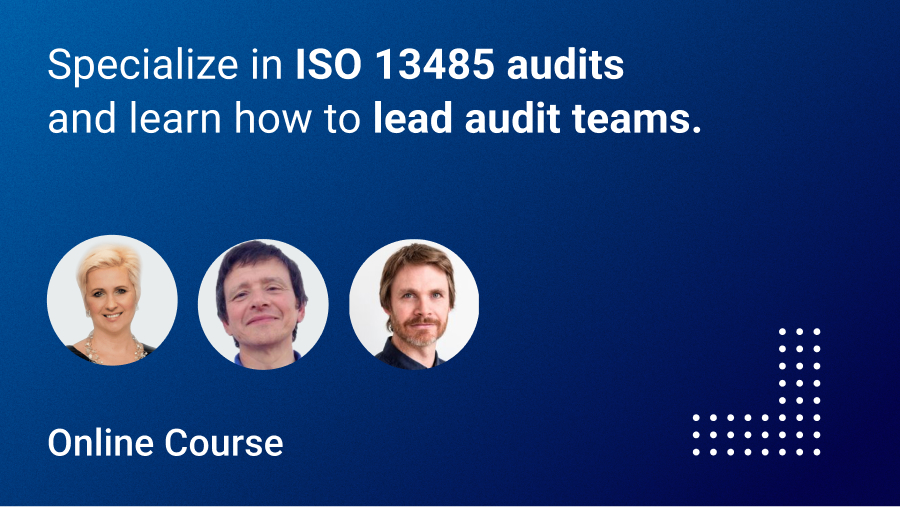 This course teaches you the core principles you need to become an auditor for the ISO 13485 standard and offers accredited certification from ASIC.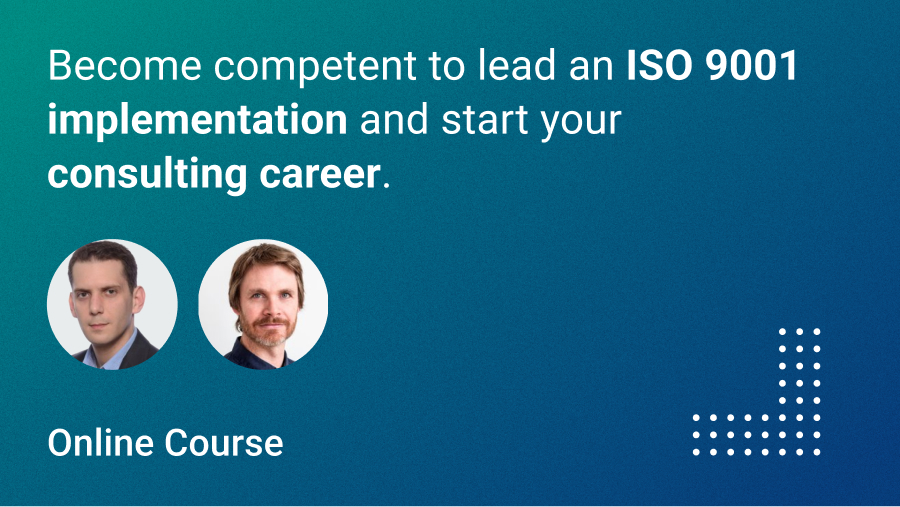 Learn how to become an independent consultant for Quality Management Systems and more based on the ISO 9001 standard.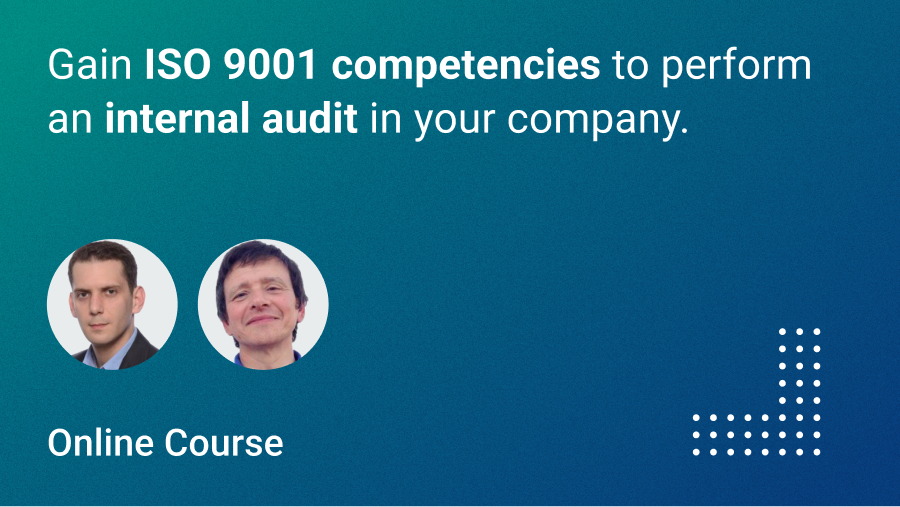 Advance your career by becoming an internal auditor for ISO 9001.