To support the initiatives dealing with the impact of COVID-19, the International Organization for Standardization (ISO) has made some of its standards supporting the biological evaluation of medical devices and protective clothing used in health care settings accessible for free.
These free ISO standards are not available for free download in PDF, but they can be accessed in read-only text format from the official ISO website. For example, the ISO 13485:2016 standard in PDF format is not available for free download – you can access ISO 13485 in read-only (text) format for free or, if needed, purchase the ISO 13485 PDF on the ISO website.

The following ISO standards are available in read-only text format: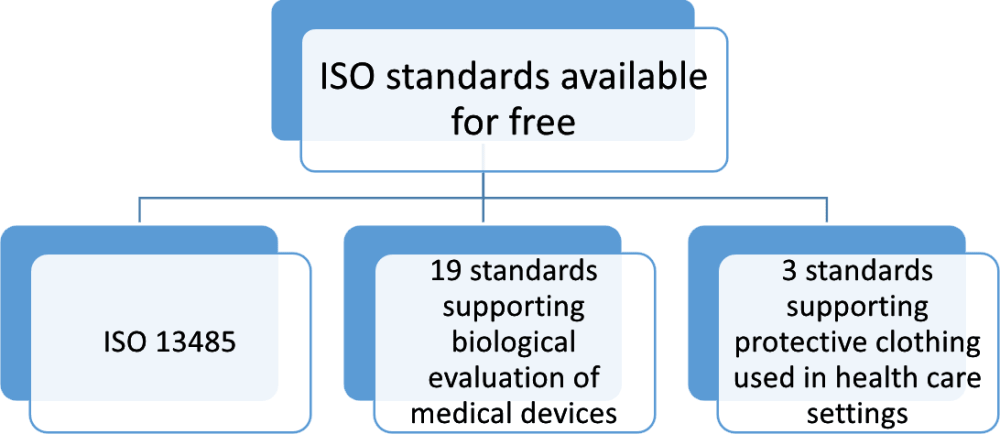 To learn which documents are needed to comply with the EU MDR, download this free white paper: EU MDR Checklist of Mandatory Documents.