Within the last blog post, we've established that there are there major archetypes of IT Service Providers within ITIL best practices:
Type I Service Providers are responsible for providing non-core business services (HR, Finance, IT, etc.) to the Business Unit (BU) they belong to. As such, Type I providers are managed by the BU head, and they rise and fall with the success of the BU itself. Within large organizations, Type I Service Providers are a source of great overhead and staff duplication if such business model is used within every BU. To overcome that, the most common solution is to consolidate internal providers into a single unit, which will centrally provide their services to the whole organization. Within ITIL we call those Shared Services Units (SSU), and they represent the Type II Service Provider archetype.

Type II – Shared Services Unit
In most cases, corporate functions such as Finance, HR or IT are not part of the core business services; therefore, they don't need to be managed directly at the corporate business level. Type II Service Providers have more autonomy in making their own internal strategies, decisions and organizational structure that will serve business demands in the most efficient and optimized manner. Unlike Type I providers, the Type II provider's excellence will be beneficial to the whole corporation, allowing them to spread their risks and costs across a wider base, and making their existence more secure in case of a single BU's downfall.
Services provided by Type II Service Providers should be well defined within the Service Catalogue, as shown in Figure 1.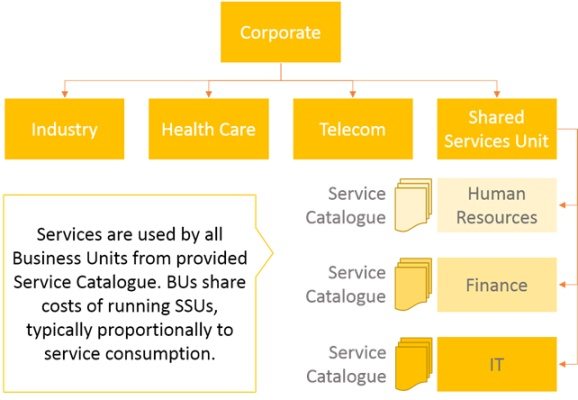 Figure 1 – Type II Service Providers example
Type II Service Providers are constantly challenged to align provided services with specific Business Unit needs. On the other hand, services must be provided in the most standardized and generic manner possible, in order to keep operating costs under control and as low as possible.
Benefits of the Type II Service Provider
When compared to Type I providers, the main advantages have already been mentioned; consolidating Type I providers into a single organization eliminates duplication, and operating costs are reduced by providing common, generic services which fit most business needs across the organization.
Moreover, all costs are distributed across the enterprise, usually proportionally to service consumption, which is for the BU only a fraction of the costs of running an internal Type I provider.
Once Internal Service Providers realize that their colleagues are also their customers, Type 2 providers can achieve the same KPIs, or other measurable objectives as well as External Service Providers.
Type II Service Provider drawbacks
While Type II Service Providers offer many benefits, in many cases they cannot completely fulfill their role. One of the major drawbacks of Type II providers (especially visible within IT) is the fact that they often end up "frozen in time." Technology advances rapidly, while Type II providers are focused on operating existing equipment, which with time becomes obsolete. Keeping on track with the trends is an expensive and time-consuming task, one which generally can't be done when operating under heavy pressure to keep the costs low. Once currently used technology becomes completely obsolete, the company is literally forced into major equipment replacement, which leads to massive expense in the form of new equipment purchase, migration costs, and staff education – and at the end they still somehow end up having legacy services in use that can't be replaced.
Type II Service Providers are still most common
Even though they are challenged by Outsourcing providers (Type III), Shared Services Units (Type II) are still the most common type of providers for many companies. They provide generic services, yet services that are closely aligned with business demands. They have a relatively small footprint (in terms of personnel and management) and can be extremely flexible in fulfilling business needs without any major changes in the current operating model.
With adoption of best practices (ITIL) and standards (ISO 20000) in Service Management, their capabilities are closely matching those of external providers, with a lower price tag.
It's my personal opinion that even with the popularity boom of Cloud services, there is still a firm place for Internal Service Providers within most companies. Even if you consume all of the services needed from the Cloud, you still need someone with enough competencies to align and integrate them with your specific business environment.
You can also check out this free whitepaper: Implementing ITIL in a telecommunications company to learn how to establish the Service Desk as a Type III service provider.